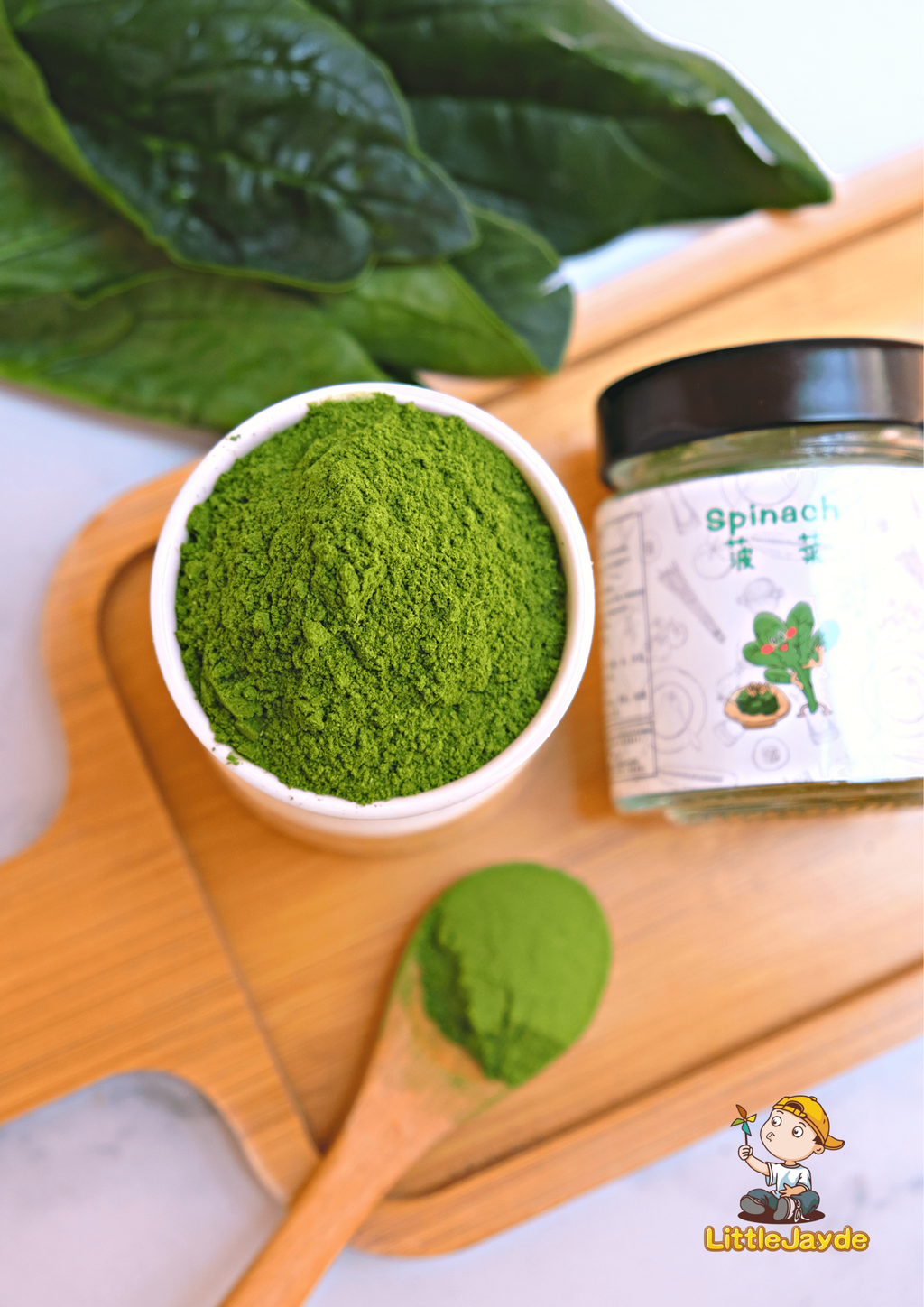 HOMEMADE SPINACH POWDER 30g
Suitable for 6 months and above baby
Ingredient: Fresh Spinach
Shelf Life: best before 5 months from the production date
Made to order
Expected delivery time : 7 to 10 days from payment date
Product Info:
* 100% Pure and natural
* No MSG
* No Preservation
* No Addictive

How to use :
- Used in cooking veggie, fried rice, soup, porridge and etc.
- Good to pair with seasonings or spices in your cooking.
- Mix into baby's porridge or oats

▪️ Certified KKM (Ministry of Health Malaysia) Food Handler with Typhoid jab.
▪️ Hygienic production with bottle sterilising process and dehydration process.

Say NO to MSG!!!